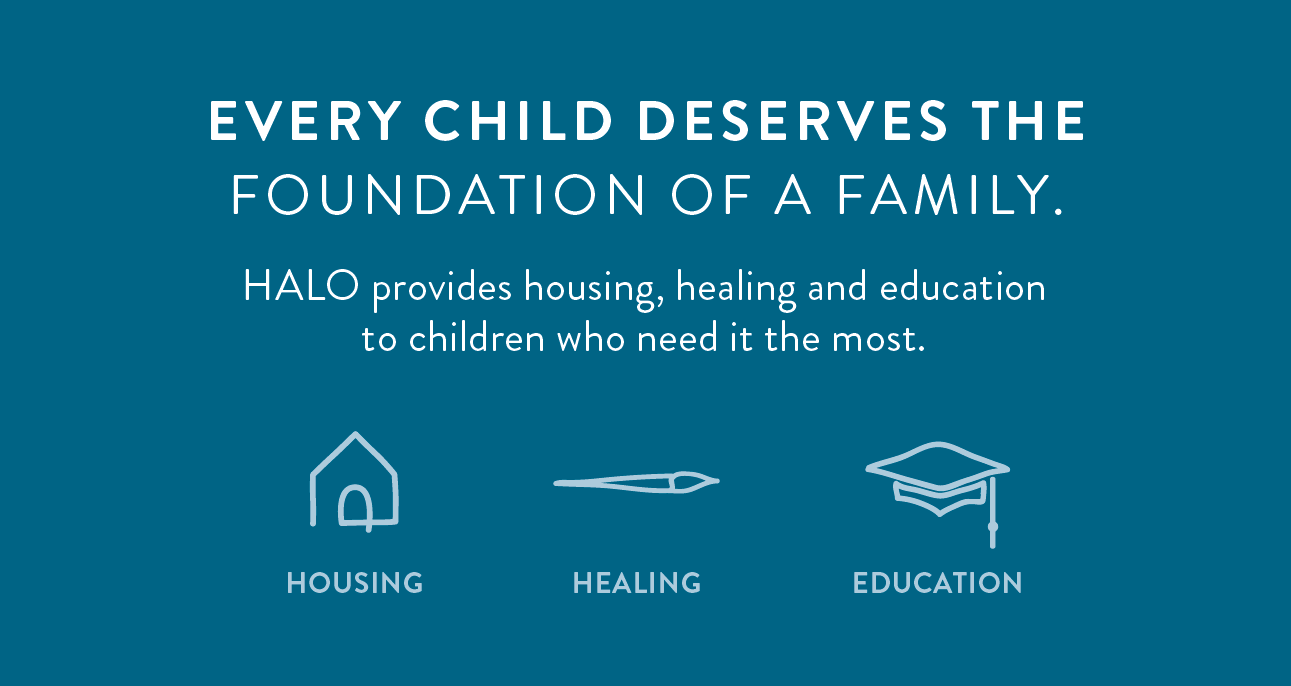 The best way to make an immediate impact is to donate online via credit card or your bank account. You may also give through our Venmo account.
Monthly donations help us say yes to a child for the long-term. You are helping us keep promises and sustain positive changes by becoming a member of the HALO Tribe.
Celebrate someone special while supporting HALO. Let us know your donation is in honor of a certain person on our online donation form. You may also enter their email address if you would like to let them know of your gift. 
Donate via mail or phone
We gladly accept written checks and donations over the phone. Our phone number is 816-472-4256 and mailing information is below.
Your event can have an impact on the children we support. Set up an online fundraiser for HALO and invite your friends and family to donate. Host a lemonade stand, donate your garage sale proceeds, celebrate your birthday, or ask wedding guests to give to HALO in lieu of gifts.
Many companies have a matching program that will double your donation. See if your company does here or send your company's matching gift form along with your donation via mail or email ([email protected]), and we will take care of the rest. Contact our office at 816-472-4256 if you need assistance with this process.
Your legacy donation will continue to change lives for generations. If you are interested in giving through your charitable lead trust, making a bequest, your investments, or through a life insurance gift, please contact [email protected] or call 816-472-4256. For more information on planned giving click here. 
Donate stock
HALO accepts stock donations and gifts through donor-advised funds. Contact us at [email protected] or call 816-472-4256 for our account information. 
Invest in our future
Endowment gifts to HALO help provide continued support and ensure long-term sustainability. These donations are invested and a portion of the annual income from the investment is used for immediate needs at HALO. The remaining funds are reinvested to ensure support in perpetuity. Please contact us with the information below for more information on endowment giving.
Learn more about donating cryptocurrency to The HALO Foundation here.
Donor-Advised Funds allow donors to make a charitable contribution, receive an immediate tax deduction and then recommend grants from the fund over time.
HALO Information:
Email [email protected] or call 816-472-4256.
Make checks payable to: The HALO Foundation
Address: 1600 Genessee #200, Kansas City, MO 64102
Tax ID: 20-1794209