Every day there are children all over the world who go home to an empty house. That house might be empty because they have a mother working two jobs to make ends meet, or it might be because they have parents who are complacent or ill equipt. Either way, it can be lonely and isolating. In the last year many of us have learned what that isolation can feel like first hand. Our HALO Boys Program exists for children who go home to empty, and for kids who have great parents, but are still struggling with their identity and place in the world. It is also for kids who are just needing some extra love and structure to move them from barely making it to thriving. At HALO we believe every child should have the opportunity to thrive.
Most nights the HALO Boys Program in Jefferson City is a place of great music, laughter and learning. It is a place where high school age boys from the Jefferson City community can come to find acceptance, help with their struggles, and a whole lot of love. In the recent months, a new sound can be heard at the Boys Program almost every night. The sound of basketballs bouncing on pavement, and boys finally finding their rhythm in something they love.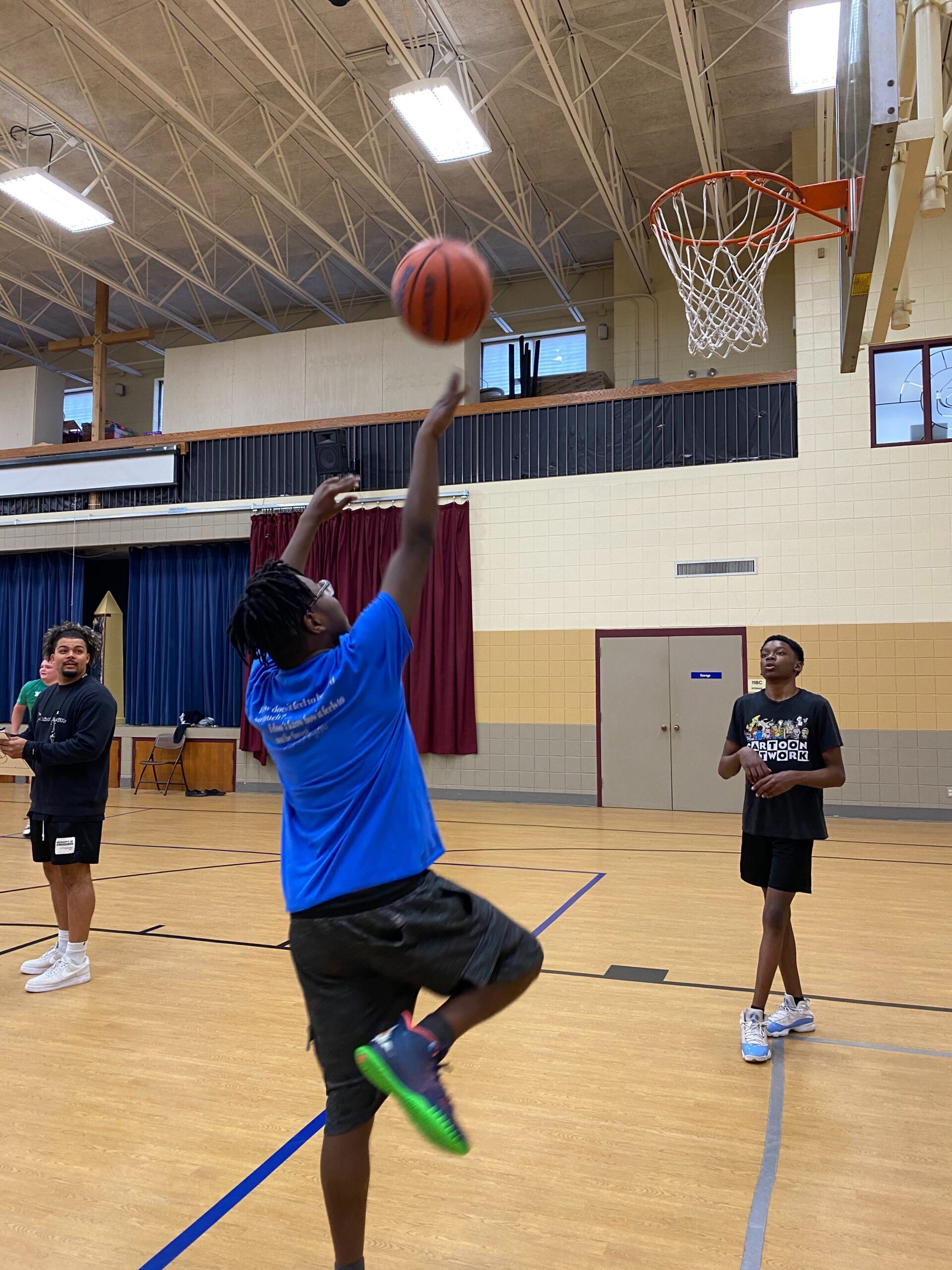 We are beyond excited to announce the launch of our brand new AAU Basketball Team, HALO Heat. HALO Heat was created to give the boys of our HALO Boys Program an opportunity to learn and grow while doing something they love. Studies show that physical activity is associated with improved academic achievement. Organized sports can teach kids important life skills about teamwork, commitment, time management, leadership skills, and much more. It has also been shown that high school athletes are more likely to attend college than non-athletes and finish with degrees. For these reasons, and so many more, we are watching and applauding as our HALO Heat boys excel.
Over the next several months, HALO Heat will participate in many games and tournaments in Jefferson City and the surrounding areas. They will have the opportunity to travel, compete, and have a whole lot of fun. We are seeing great things come from this program already, and want to support our HALO Boys Program any way we can. New programs mean new challenges and new needs. To better support our HALO Heat boys with everything they need to be successful, we will be hosting our first ever HALO Heat 3v3 Basketball Tourney on Thursday, August 12th, in Jefferson City.
The 3v3 Tourney is an exciting new event for HALO, and a new opportunity for our community partners to support the HALO Mission and these incredible young men. The event will take place in downtown Jefferson City, at 111 East Miller Street. We are thankful for our friends at Central Bank, one of our presenting sponsors, who have helped us secure an epic outdoor location using their parking lot and the street nearby. Any team of three, ages 14 and up, is welcome to register to compete. If you want to register to compete, or to become a corporate sponsor of this event, you can do so now at haloworldwide.org/event/3v3.
Even if competing isn't for you, we hope you will join our HALO family for the 3v3 tourney. It will be an evening of basketball with a shootout competition, a grudge match between Central Bank and Jefferson Bank teams, and bottomless beer cups for just $10. Help us show our HALO Heat boys that they matter to us, and that we believe they will do great things. Let's remind them that the HALO family will be cheering them on every step of the way.