For homeless children in Jefferson City, HALO represents far more than food and shelter. It represents the day their entire life changed. At the JC HALO Home, our doors and hearts are open to pregnant, parenting, and non-parenting girls ages 16-21, and their children, who are in homeless or high-risk situations. If you or someone you know needs housing, please apply now by completing our Housing Inquiry Form.
Providing the foundation of a family means we not only give homeless kids a safe place to sleep, we teach them how to make their bed every morning.
That's just one of hundreds of little how-tos most kids learn from their parents or grandparents. HALO kids learn them here in order to take on a wide spectrum of needs, from simply surviving the night, to surviving their first job interview, to thriving on their own as successful young adults.
HALO holds the potential for a total reversal of fortune, because the homeless children and teens we work with don't just exceed expectations, they defy the odds.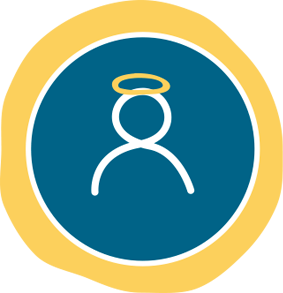 More than 80% of every hour put into HALO is volunteer.
HALO is proud to be an 80/20 organization with more than 80% of funding going directly to our programs.
Since HALO is volunteer-based, we are able to do more with every dollar to make the biggest impact on lives.