HALO Kansas City has completed its pilot program and is not currently offering housing. If you are in need of a safe place to sleep, give us a call at 816-590-4493, and we can help connect you to HALO partners and community resources. If you are looking to move out of the Kansas City community, transportation can be provided to our HALO Jefferson City, Missouri Home if spots are available for females between the ages of 16-21 and their dependents.
The HALO Learning Center is a safe-haven of healing and hope for over 700 children in Kansas City
HALO puts KC homeless kids on a path to a positive future. Through therapeutic art programs, tutoring, professional development, scholarships and help preparing for higher education, our kids work hard to leave the "at-risk" label behind and finally be seen as just a great kid with the potential to do great things.
Learn how we partner in the community with organizations like reStart Inc., and Fairfax Learning Center. 
The KC HALO Housing program provides a home and the foundation of a family to pregnant, parenting, and non-parenting girls ages 16-21, and their children, who are in homeless or high-risk situations. If you or someone you know needs housing at our Jefferson City Home location, please apply now by completing our Housing Inquiry Form.
The number of KC homeless children has almost doubled in the past 10 years. These children are knocking on our doors every night. Watch below to see how our Capital Campaign will provide a large scale home for children in need in our backyard. Email Nicole Gerken ([email protected]) to help us serve the children of Kansas City.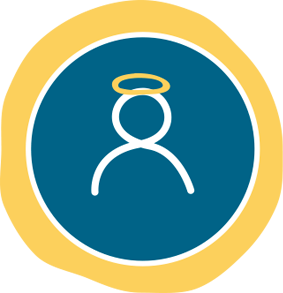 More than 80% of every hour put into HALO is volunteer.
HALO is proud to be an 80/20 organization with more than 80% of funding going directly to our programs.
Since HALO is volunteer-based, we are able to do more with every dollar to make the biggest impact on lives.